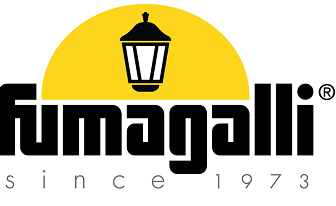 Fumagalli Lights well known products by Fumagalli family who turned the individual company into a limited company, going on with the manufacturing of composite material" outdoor lighting fixtures.
To meet huge demand of Lights worldwide the production capacity was  multiplied by the use of computerized machineries which helped them to bring more products into lights and brought adding wide range of the Products to Outdoor Lighting range.
Today  Fumagalli S.r.l a is worldwide leading company in the manufacturing of resin material outdoor lighting.
Fumagalli Lights are of Most Updated Standard
All Fumagalli products are manufactured according to the most updated international standards and regulation and are CE marked in order to ensure to our worldwide customers the highest levels of quality in the full respect of environment and person. Declaration Of Conformity
In order to assure the reliability of its manufacturing and marketing process, the company Fumagalli Srl has implemented and maintains a management system, which meets the requirements of the standard ISO 9001:2008, as certified by The International Certification Network IQNET, which is the largest provider of management system certification in the world, and by the Swiss Association for Quality and Management Systems SQS.
Fumagalli by Al Saleh Oman
Al Saleh Oman being the prominent lighting house  is the first Lighting company in Oman to  introduced this product in the Sultanate,  through its project team and displayed the products in all its showrooms.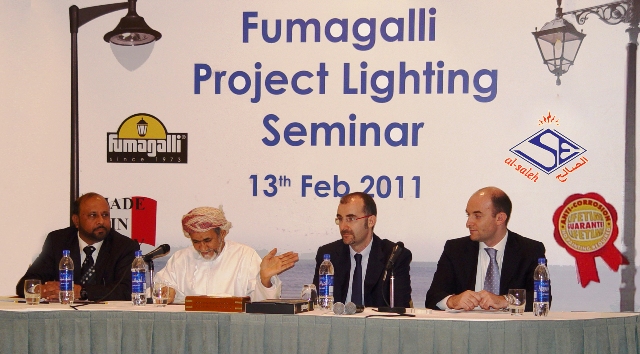 View Al Saleh Seminar Conducted by Al Saleh
Country : Italy / website : fumagalli.it