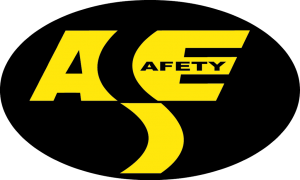 In line with the diversification strategy and its focus to grab the market opportunities, Al saleh Enterprises LLC, one of the most leading business organizations in the sultanate of Oman entered into business of Personal Protective Equipment (PPE) starting with safety shoes. Al Saleh boasts a vibrant and growing business in the areas of Lightings and electrical products and has developed a strong presence in the dealers segment, retail and contractor segment across the length and breadth of Oman.
Formal Launch and Seminar
A formal product launch cum seminar for its ASE branded safety shoes was conducted at Al Falaj hotel on 11th Oct 2012. The seminar was conducted by Salman Khalid who has many years of experience in the safety footwear industry and had developed an in depth understanding of products and manufacturing process, and its marketing and sales. The seminar was attended by many senior officials including Mr. Chand Pasha (Commercial Manager), Mr. Fazal Mohd (Business Development Manager), Mr. Obaid (Group Finance Manager), Mr. Bhimani, Mr. Amjid, Mr. Sreekanth, Mr. Rajan, Mr. Anjum, Mr. Nawushad, Mr. Waheed and the entire sales team – Mr. Jeevan, Mr. Hari, Mr. Rasheed, Mr. Salim, Mr. Jerry, Mr. Sihab, Mr. Murtuza.
Safety Shoes in Oman
The seminar was particularly aimed at creating awareness of the product and participants were encouraged to put forth their queries. All the participants were reported to be have enjoyed the session as it helped to acquire relevant knowledge about the product and market. The seminar was structured to provide a brief on PPE (Personal protective equipments) and safety footwear, its usage and customers, various parts and related terms, relevant European/British standards, market potential and a detailed specifications of our shoes.
Safety Shoes Quality
All our safety shoes are manufactured under strict quality control regime and conform to BS EN ISO 20345 which is considered one of the most stringent safety footwear standards in the world. All our shoes are capable to provide safety up to S1P level and are equipped with 200 J steel toe cap, 1100 N steel plate, genuine leather uppers and breathable lining, antistatic sole, abrasion resistant and oil resistant outsole. Soles are made of  double density Polyurethane material which is injected by state of the art automatic moulding machines. Polyurethane is a polymer having wide range of industrial and domestic usage and has been accepted as one of the best soling materials for safety shoes which can give higher productivity and durability along with being cost effective.
Safety Shoes Style
Al Saleh is bringing two styles of safety shoes initially focusing on basic and middle segment of the industry. Our shoes are appropriately branded with rubber logos and are packed in attractive and durable branded individual box. The shoes are branded as ASE which is designed in style to give a meaning and value of "being the first". Our theme slogan is "Step into Safety" which is self explanatory and we are committed to adhere to its meaning in true sense.
Safety Standards
Quoting a senior official of Al Saleh that Oman has been witnessing a steady and robust economic growth fuelled by strong industrial environment, burstling construction activities, coupled with the bubbling oil and gas sector supported by the economically friendly government policies and Human resource development practices. In view of these positive economic indicators and increasing awareness among the PPE users and authorities, we felt a strong need to become a part of the PPE industry and be able to supply safety shoes at reasonable and competitive prices which will fully conform to the relevant safety standards. We are certainly looking at adding value and become a leader in the PPE industry in near future.