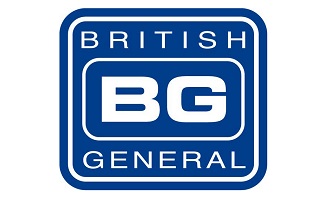 BG Electrical is an integral part of the Luceco plc group of companies and other brands under the umbrella include Luceco, Masterplug, and Ross. Together they provide a "One Stop Shop" for lighting and electrical accessories. With over 70 years of experience in the manufacture and distribution of electrical accessories BG has gained an enviable reputation.
BG has a comprehensive product range and boasts of having one of the largest ranges of switches in stunning finishes and designs to complement any interior and specifications. For example, depth of products mix include Bakelite range, Polycarbonate range, Metal Decorative range, Weather proof range, Grid switches and Metal Clad switches. BG has recently launched a very elegant range under name Evolve particularly targeting value for money commercial segments under polycarbonate range.
BG Metal Range
Metal range of switches comprise of screw less switches as well as screwed face plates in various popular finishes, viz, Black Nickel, Polished Chrome, Polished Brass. Such range is available in other niche finishes like Matt Black, Antique Brass, Pearl Nickel etc. Other very well accepted and classical design is Georgian Bass range which is also called rope edged design. These are made of brass in rich golden finish.
BG Weather Proof Accessories
Weatherproof wiring accessories of British General are IP rated wiring accessories designed to protect against water and dust ingress in the most arduous of conditions. These are IP66 rated. The range comprises of 1 gang, 2 gang, 3 gang switches of 20A ratings and very robust 13A single and double switch sockets.
BG has full range items – 10AX plate switches, 13A sockets in single and double poles, 20A and 45A double pole switches for Air conditioners and water heaters, Fused and unfused outlets in 13A, 20A and 45A ratings (with and without flex outlets). The ranges also have outlets for telephone and data, television and satellite. British General data outlets are compatible with latest cat 6 specifications.
BG Innovative products
BG has developed smart USB sockets which can get into standby mode when device is fully charged and auto detect USB device & adjusts charging pattern. Another innovative utility oriented smart solution from BG is Wi-Fi socket range extender which is easy to install sockets to boost Wi-Fi coverage through out home.
The Masterplug range comprises of multipurpose outdoor and onsite cable reels with 8 mtr, 20 mtr, 30 mtr and 50 mtr wires of guage 1.25 mm. Cable reels are of excellent quality and suitable for high ambient temperatures as well as arctic climatic conditions.
BG wiring accessories comply with relevant BS standards and are guaranteed for 25 years against manufacturing defects.
Buy BG  products Online
You can now Buy the Products online from Al Saleh Online Store. Click here to see the online range
Back to Brand Page